Dotti Berry
Dotti Berry, CEO of Training2Transform Global Communications, was "Born to Coach." This is her 17th year as facilitator of the Esprit SO/Couples Program, working with both Significant Others and Couples.
She is a Consultant, Coach, Trainer/Facilitator & Speaker. She worked on her doctorate in Human Sexuality. She studied with Brian McNaught, called the "Godfather of Gay Sensitivity Training" by the New York Times, at the Thornfield Annual Conference on Sexuality, where she completed a special track on corporate diversity and gay and transgender issues in the workplace. She works passionately for the acceptance and inclusion of the community of transgender, gender diverse, and gender questioning individuals, saying, "Not only should they not be left behind, we must invite them to lead the way and take a place at the head of the table." During 2017, Dotti and Brian McNaught created live hangouts called "Talk With America."
Their intention was to:
Create a place where we can meet and talk with wisdom, grace, and humor about how we are reclaiming our realities and envisioning our future.
Compassionately listen as we engage with people in our lives who have different attitudes and opinions about issues we hold dear.
Embrace transformational vs adversarial interactions
Dotti says, "If we really, truly want to hear and understand how our family, friends, or antagonists feel, there are ways to make it easier for them to talk, and for us to listen. What we did at Talk With America has application to what we do at Esprit through the SO/Couples program."
Dotti has coached the expansive spectrum of gender diverse persons one-on-one, and has also keynoted conferences. Additionally, she has facilitated groups for SO's and couples at other conferences such as Fantasia Fair, Southern Comfort, and IFGE (International Foundation for Gender Education), in addition to her ongoing work with Esprit.
Dotti has authored various articles, and since 1985, has worked with both youth and adults one-on-one, as well as facilitated seminars and workshops for organizations, universities, corporations, religious institutions and Leadership classes. Sodexho, Info Quest Clinical, the Girl Scouts, NCCJ (National Conference of Community and Justice), the University of Kentucky, Women Out Front, and Soulforce are some of the diverse groups who have secured her services in the areas of executive coaching, personal transformation, LGBTQ (lesbian, gay, bisexual, transgender, and queer) issues, diversity, team-building, and non-violent process.
Two Women & a Poodle, Dotti Berry, her spouse, Robynne Sapp, and their standard poodle, Rylee Joy, completed a year long journey, www.GayIntoStraightAmerica.com, in 2006, with the intention of engaging hearts and minds, creating authentic connections, and transcending differences that separate us. They traveled throughout the state of Washington in 2012, speaking about the importance of The Freedom to Marry for ALL. Unfortunately, they lost Rylee Joy, their black Standard Poodle on April 6, 2016. They welcomed a new addition to their family, a red standard poodle, Baylee Joy, who attended her first Esprit in 2017. During Thanksgiving, 2018, they added another family member, Willow, Baylee Joy's mother. The family of four look forward to being at Esprit 2022!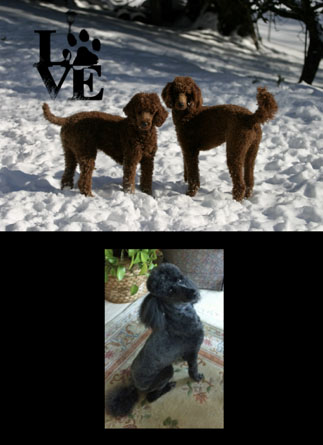 Message from Dotti Berry:
The SO program at Esprit is invaluable for Significant Others, as well as couples who attend together. Whether you are attending for the first time or have attended multiple times, constantly creating your relationship in the "moment" is essential to its success and its ability to thrive in the midst of whatever obstacles you encounter.
Facilitating the SO program isn't about doing "presentations." The descriptions below merely serve as the foundation for the particular session. I facilitate the process, and we work with what each of you brings into the group session. YOU are the reason the groups work because it is the information and insights you share about your own personal journey that are key as others witness your process and vice versa. When you ask your personal questions and share your personal story, you enable others to tap into the reservoir of insights that are yours.
If you've participated in the past as a SO or as a couple, please join us again. Each year is new because you are constantly evolving and re-inventing yourself if you are alive and growing. You are not the same people as you were last year. You are like any any person/couple in relationship. You have new issues/situations which come up on a daily basis.
And if you think you have "done that already" because you already participated in the SO/Couples program at Esprit in the past, trust me, you haven't! And it's all the more reason to attend. Why? You could have "done it already" in a past year, but because you haven't yet attended Esprit 2022, you haven't addressed your relationship in the present...and that is what keeps it alive and vital.
The nuances of each relationship are different, adding texture and meaning to life in an expanded way as they are explored. Refuse to succumb to the ordinary and simply "survive" as an individual or as a couple in your relationship. Commit to examining and bringing to light all that is and relish the opportunity to discover how to thrive vs survive, whatever it takes!
Contact Information: Dotti Berry , CEO, Training2Transform Global Communications 1-888-440-9780 coachdottiberry@me.com
Dotti presents:
Monday May 9 9:00AM: SO Program - Overview and Welcome Message (no session)
2022 Esprit Theme for SO's and Couples: Return to the Magic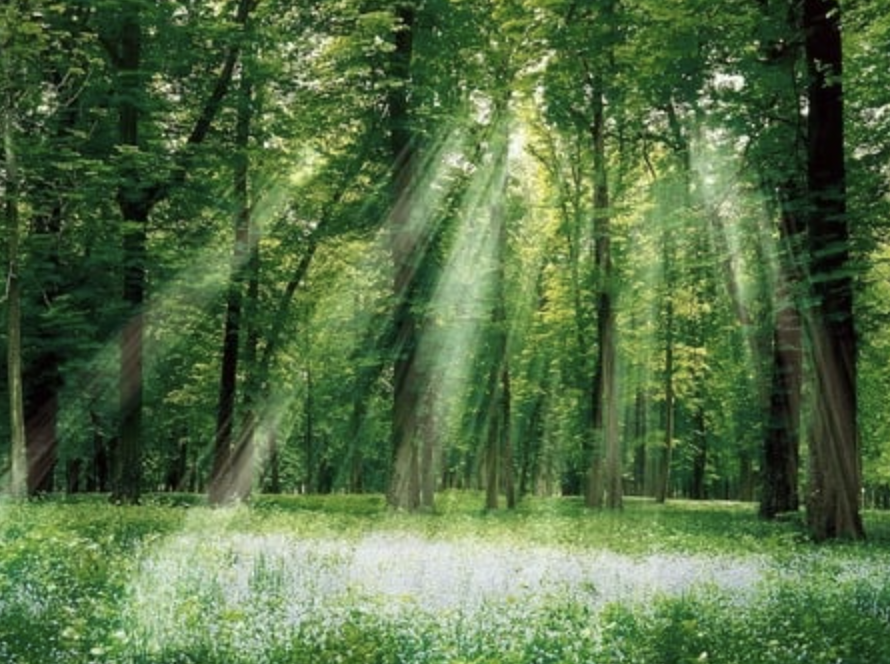 There is no better city to support you than Port Angeles, WA, an amazing community of support that enables you to love who you are by loving you first. This picture visually embraces the light that comes from within as we return to the magic of who we are. It's the joy of tapping into that authentic self. This community has supported the growth of Esprit for over 30 years. It has been my privilege to serve you for close to 20 of those (yes, I am counting the two years missed due to the pandemic which would have made this my 19th year)! There is also no better conference to attend in terms of an opportunity for discovering how to love yourself, or enhancing loving the person you already are, both individually as an SO (Significant Other) or a person who is transgender or questioning, and/or as a couple.
Understand that tapping into the magic of the light within and "loving who you are" will never be a point at which you arrive because it is not a destination. It's an ongoing process, both a joyous journey and one that perplexes each of us (your facilitator included!) You will never reach the finish line of loving who you actually are and finding the eternal magic. It is not an end goal, the peak of the mountain, the final task you must accomplish. You simply discover how to experience the magic along the journey of life! I invite you to "Enjoy the Ride" because it is YOUR ride, your journey.
Returning to the magic by embracing the light within is never-ending, because your life is fluid. "Every day is a new day" is not a cliche. Having said that, it can either work for you, or against you. One day you will wake up, feel wonderful and say "Wow, I get it! I am on my way to truly loving who I am!" The next day you will wake us (as I did when I moved 3000 miles across the country to live with Robynne), look in the mirror and say "Who ARE you?" as I contort my face in all directions. It will feel as if there is no way out. One day you think you are "Ms. Popularity" and "Who I am is OK" and the next day you feel as if everyone in your orbit thinks you are worthless and a deadbeat. But this isn't about them. It's about you and how you feel about yourself. The truth is that nobody should be given authority over you in terms of loving yourself. If you have been doing that, STOP IT! It's not their job to don you with a magic wand. Return to the magic means accepting that it's your responsibility to use the magic wand and tap yourself on the head, saying, "Who you are is OK and I love who you are!" Indeed, You ARE a Miracle!
"Loving Who You Are" enables you to return to the magic. It will encompass a combination of moments, sometimes within seconds of each other, in which you feel proud of "who you are" and then disgusted with yourself at the same time. This is NORMAL! Everyone experiences these feelings.
The most important aspect of "Loving Who You Are" as you return to the magic and embrace the light within is that it enables you to both invite others to love you and then to accept their love. This is never more true that when it applies to your spouse or partner. It becomes the cornerstone that can lead to the formation of a beautiful, engaging, respectful and evolving relationship.
You may have already discovered and accepted that being transgender is never a choice; however, to be honest and live authentically is a choice. To love yourself and to love others is also a choice, albeit one that takes time. Bring others along with you in your journey, particularly your spouse or partner, and also your friends and family.
Our program will provide you a safe space for reflecting, contemplating your choices, and taking steps which empower you to live life "Loving Who You Are!" as you journey through the week with your SO. Making choices also applies to you as the SO as well as both of you together as a couple. The journey of the person who is transgender and making a decision to disclose that information means you may be faced with choices for which you feel unprepared.
You, individually and together as a couple, are confronted with multiple choices. Our program will provide you a safe space for reflecting upon and contemplating the diverse choices with which you will come to better understand during your special week at Esprit.
While relationships can sometimes have common threads and share common stories, none are exactly alike. Both the SO and the person who is transgender must find empathy and support for exploring the nature of their unique individual selves and their relationship. Our program will support you in your journey of "Loving Who You Are" as you move beyond isolation and what you are feeling and rediscovering that you who has been lost as you return to the magic.
If you have previously attended Esprit and been a part of our SO/Couples program, your sense of what's happening in your family has possibly been evolving, and that, too, is a part of your journey upon which you can reflect.
Whether you are married or partnered with a FtM, MtF, be they crossdressers, transexual or genderqueer, (your partnership might total more than two people) Esprit's SO/Couples program is designed to help you get answers to your questions. It is designed to help you build friendships that encourage you, hear you, and make sure you know – you are NOT alone!
Attending Esprit offers many insights, whether you are a newbie or a long-timer. Bottom line? Everyone is welcome…because we all have value and that is worth reflecting upon and accepting.
Tuesday May 10 9:00AM: SO Program - "Return to the Magic!?" Are you kidding me?
For SO's ONLY. For the Significant Other of the transgender partner, whether you are male, female, or questioning.
You might feel unprepared for this journey…period. If you are at the beginning of this amazing (and yes, sometimes challenging journey) and feeling unprepared, or if you have attended Esprit multiple times and been a part of our SO group a few times or even multiple times, its still ok to feel unprepared if the status of your partner who is transgender seems to be continually evolving. Most likely, you are also still evolving in what you feel you can accept/not accept. It is easy to feel left in the dark and isolated as the non-transgender partner or SO. If you are an SO who feels isolated, we will be investigating how you have choices and what those choices entail. You will have a safe space for reflecting upon how you can positively impact and alter your isolation if that is your desire during this week at Esprit. We want to help you "find or return to" the magic. Our intention is that you feel heard, acknowledged, and appreciated. Join us, whether you are a newbie SO or have attended Esprit in the past. It's a new year with a new group of people who show up. Dare to become your own Pearl this week!
Tuesday May 10 1:30PM: SO Program - Where's the Magic Pearl when we are working to expand our circle as a couple?
For transgender couples (all parties must attend)
Creating new situations for expanding as a couple means both need to be on a similar or acceptably congruent page. How can you create that for yourselves? Come explore the possibilities available once you identify the "irritants" that are barriers for you. Discover how to leverage those "irritants" for creating the Magic Pearl you want!
These irritants can be a stepping stone for returning to the magic of what you once felt, but in a different way.
Wednesday May 11 9:00AM: SO Program - How do I trust again when I feel betrayed?
For SO's ONLY. For the Significant Other of the transgender partner, whether you are male, female, or questioning.
Join us in a safe space where you can delve into how trust, or lack of it, impacts your relationship. If you've had the magic before in your relationship, you can return to the magic again. Discover your inner light so that you can authentically share your fears. Are you a SO who is currently experiencing this situation or one who has moved through this situation. Come share your story so that others can benefit.
Whether you are a newbie or a person who is further along on your journey, you can be a sounding board for one another and use whatever is irritating you to become a beautiful Pearl!
Wednesday May 11 1:30PM: SO Program - How do we trust again as a couple when trust has been compromised in some manner?
For transgender couples (all parties must attend)
Broken trust is one of the most challenging aspects of any relationship, without any extra "irritants" such as a new discovery about your partner. Be open to looking at how broken trust compromises and impacts the integrity of your relationship. Commit to using the "irritant" as a vehicle for restoring trust and allowing your relationship to develop into the Magic Pearl you have always desired. Humpty Dumpty is a children's nursery rhyme, but you might not realize there's a lesson for adults too. Humpty Dumpty was an egg who got cracked…
Humpty Dumpty sat on a wall
Humpty Dumpty had a great fall
All the king's horses and all the king's men
Couldn't put Humpty together again
WHAT IF they forgot to explain that when an egg cracks, there's a "new opening" and you can now make an exquisite omelette…something you can't do as long as an egg never cracks. So who cares if you can't put it back together again. Maybe you can make something better!
Thursday May 12 9:00AM: SO Program - Learn How to Define Yourself and create your own Magic Pearl.
For SO's ONLY. For the Significant Other of the transgender partner, whether you are male, female, or questioning.
Isn't it time to speak your mind based on what you want vs only considering what your partner wants? Your voice is an important one, perhaps an "irritant" in some moments. Allow for that. Not speaking your truth does not contribute to the making of a Magic Pearl or an exquisite omelette. Something must crack open, whether an oyster or an egg, to access what's better.
Thursday May 12 11:30AM: Couples Luncheon - SOs and Partners
Couples Luncheon. For transgender couples (all parties are encouraged to attend)
Thursday May 12 1:30PM: SO Program - Create your Magic Relationship Pearl by Learning to Define yourselves as individuals and as a couple.
For transgender couples (all parties must attend)
Begin by discovering how to speak your mind and learning how to negotiate with one another about transgender expression and/or transition. Define what is at stake by establishing boundaries. Embrace the "irritants" you feel by naming them and then using them to create a new Magic Pearl! Explore what happens when one of you "cracks open" before the other does. Examine options before this happens!
Friday May 13 9:00AM: SO Program - Reclaiming Intimacy... what matters most.
For SO's ONLY. For the Significant Other of the transgender partner, whether you are male, female, or questioning.
Lack of intimacy is one of the most common pitfalls that occurs from secrecy and broken trust. With all that these "irritants" create, the environment is also ripe for reclaiming intimacy. Now there's a great omelette you can create when the egg is broken! Are you open to developing a beautiful Magic Pearl? Decide what is at stake for you, and be prepared to speak your truth in the afternoon session with your partner. Once you know what YOU want, it's much easier to communicate that new understanding to your partner/spouse.
Friday May 13 2:00PM: SO Program - What type of intimacy do you want to reclaim as a couple?
For transgender couples (all parties must attend)
Your SOs had the opportunity to look at their feelings about reclaiming intimacy in our morning session and to consider what is most important to them. Now is your opportunity to look at the varied components of intimacy for yourselves, and then for you all to discern as a couple where your priorities lie with one another. Are you ready to take all of the "irritants" you have felt with one another and enable those "irritants" to create a new Magic Pearl in your relationship? Are you willing to actually crack the egg open together vs waiting to fall off the wall like Humpty Dumpty? With so many different types of intimacy available, you have options and connecting on any one of these can connect you in new ways. Isn't it a relief to look at this list and discover how many wonderful options you have for intimacy?
Moral Intimacy - Shared common vision of what is right & meaningful
Emotional Intimacy - Being tuned into each other's wavelength; willingness to acknowledge the other for whom he/she is without reservation, unafraid to show the real you without fear of repercussions or judgement.
Intellectual Intimacy - Sharing in the world of ideas & passions
Aesthetic Intimacy - Sharing experiences of beauty, with compatibility showing through your ability to acknowledge tastes in music, theatre, decor, and then live with and impart together decisions which, though might not be precisely the same, still inspire one another.
Creative Intimacy - Sharing in acts of creating together
Recreational Intimacy - Sharing experiences of fun and play
Crisis Intimacy - Closeness in coping with problems and pain
Conflict Intimacy - Facing and struggling with differences and how to navigate any irreconcilable differences
Commitment Intimacy - Mutuality derived from common investment
Work Intimacy - Closeness of sharing common/differential tasks
Spiritual Intimacy - Endeavoring to create we-ness in sharing ultimate concerns about one another, humanity and our place in the world
Communication Intimacy - The foundation and source of all types of authentic intimacy and the ability to speak to one another in the language which the other likes to receive information and input
Physical Intimacy - shared touching in non-genital ways, including touching, hugging, and kissing
Genital Intimacy - Erotic or orgasmic closeness
Unconditional Intimacy - The hardest to attain - loving without reservation the person they are yesterday, today and tomorrow, without waiting for anything in return. You love because you choose to love, not because you expect them to do the same. You love in a way that opens up a space for them to return to you what you give to then.
Saturday May 14 9:00AM: SO Program - Integrating the week's learning experiences or embracing your arrival as a couple at Esprit.
For transgender couples (all parties must attend)
You've been at Esprit and participating in our SO/Couples program for some of the sessions, for all of the sessions, or you have just arrived. What Magic Pearl are you seeking and how will you use the "irritants" that enviably happen in your relationship to create your own Magic Pearl?
Join us. Listen, explore, embrace the "irritants" and be open with one another and with other couples. Your feelings and your stories matter. They are the basis of all Magic Pearls that are created, as you re-discover the light within and recapture the magic.