Stephanie Mitchell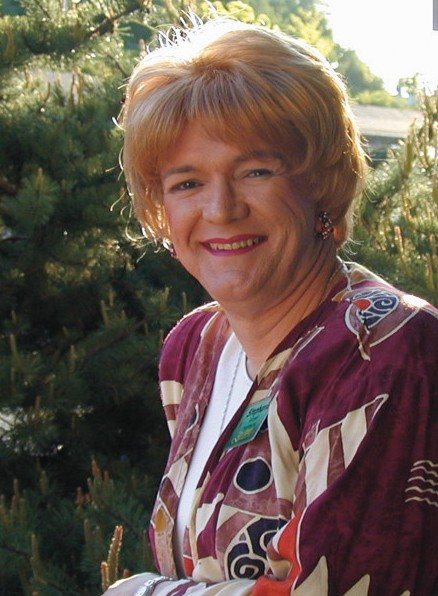 Stephanie Mitchell has been interested in photography since she was eight. Her experience includes weddings, portraits, landscapes, technical and more recently school and family photography, using a variety of amateur and semi-pro equipment ranging from 35mm to medium-format and digital.
Stephanie has been a member of the Cornbury Society since 1994 and has been associated with Esprit since 1997. She is available for private photo sessions and can print your friendship cards on site. You can order reprints of your yearbook picures and photo sessions but these are mailed out after Esprit.
Stephanie produced the yearbook from 1997 to 2008 and again beginning in 2013. She runs the Esprit portrait studio and is an Esprit staff photographer, and also contributes a variety of other web, multimedia and publishing support. Please also check out her art photogaphy web page at http://smphoto.kulekats.com.
Stephanie lives in Maple Ridge, BC with her wife, two cats (Spot and Skookum) and five parrots (two blue and gold macaws (Jessie and Sherlock), two Quakers (Huey and Hukkle) and a Senegal parrot (Max)).
Stephanie offers:
The Esprit Portrait Studio
Y'all come on down to the Esprit Portrait Studio in Room 159 for your FREE professional-quality portrait for the Esprit Yearbook! Your photograph will be included FREE in the Esprit Yearbook. Stephanie is an Esprit staff photographer so you'll often see her around.